prof. Georgi Spasov – flute
For 30 years Georgi Spassov is the principal flute of the Sofia Philharmonic Orchestra and Professor at the Bulgarian National Academy in Sofia. Many significant talents with international career are among his student. He has been the first and only Bulgarian ever invited to take part in First and Second Symposia of the flutists from all over the world, where his creative and pedagogic achievements were highly appreciated. He is an honored jury of the most prestigious National flute competitions as well as of many International ones.
He has assisted famous Professor Andras Adorjan during the master classes at the Varna Summer Music Festival and the March Music Days Music Festival in 1990 and 1992 and every year he has lead numerous master classes in Bulgaria, Cuba, Japan, Sought Korea and others.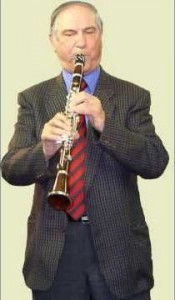 prof. petko Radev – clarinet
At the present he works as professor for clarinet at the Academy of Music and Dancing Arts in Plovdiv and the National Academy in Sofia.
Between 1961 – 1974, he is the first solo-clarinet of the Sofia Philharmonic Orchestra., and between 1974 – 1985 he is the first solo- clarinet in the orchestra of first solo-clarinet in the orchestra of the Bulgarian National Milan Scala.
Professor Petko Radev is an outstanding personality, unique performer and a teacher of generations of musicians.
Maria Prinz – piano
Maria Prinz has performed with leading orchestras throughout Europe, including several performances with the Vienna Philharmonic, collaborating with renowned conductors Riccardo Muti at the Salzburg Festival and Seiji Ozawa in Vienna,and with Neville Marriner in Bulgaria.
As a recitalist, she has appeared in the United States, throughout Europe and in Japan. Her chamber music collaborations include numerous performances with members of the Vienna Philharmonic Orchestra, including the flautists Dieter Flury and Wolfgang Schulz, and clarinetists Alfred Prinz and Peter Schmidl, among others.
Concerts in Weill Hall/Carnegie Hall in New York and Purcell Room/Queen Elizabeth Hall in London with flautist Patrick Gallois are currently scheduled.
Her recordings include Haydn and Mozart piano concertos with the Sofia Symphony Orchestra, Brahms Sonatas for clarinet and piano with Alfred Prinz, Poulenc, Martin? and Brahms Clarinet Sonatas with Petko Radev, a disc of chamber music of Beethoven, Glinka and Alfred Prinz, and a recording of songs by Giacomo Puccini with soprano Krassimira Stoyanova. A Naxos recording of Mozart Sonatas, arranged by Patrick Gallois for flute and piano will be released in February 2013 and a Chandos disc with rarities by Krenek, D'Indy and Schulhoff with the Academy of St.Martin in the fields under Sir Neville Marriner will appear in September 2013.
Maria Prinz was born in Sofia, Bulgaria, into a musical family. Her father is the famous Bulgarian conductor and composer Konstantin Iliev.
She studied at the Music University "Hanns Eisler" in Berlin with Rudolf Dunckel, in Vienna with J?rg Demus and in Paris with Yvonne Lef?bure.
In addition to her performing career, she has taught at the University of Music and Performing Arts in Vienna since 1987.