prof. Georgi Spasov – flute
For 30 years Georgi Spassov is the principal flute of the Sofia Philharmonic Orchestra and Professor at the Bulgarian National Academy in Sofia. Many significant talents with international career are among his student. He has been the first and only Bulgarian ever invited to take part in First and Second Symposia of the flutists from all over the world, where his creative and pedagogic achievements were highly appreciated. He is an honored jury of the most prestigious National flute competitions as well as of many International ones.
He has assisted famous Professor Andras Adorjan during the master classes at the Varna Summer Music Festival and the March Music Days Music Festival in 1990 and 1992 and every year he has lead numerous master classes in Bulgaria, Cuba, Japan, Sought Korea and others.
Paul Meyer – clarinet
Ever since his dazzling success in 1982 at the age of 17, as laureate of the prestigious Eurovision Contest and Young Concert Artist in New-York, Paul Meyer never ceases to surprise.
Considered at a very young age as an exceptional instrumentalist, his stellar career is studied with performances in major international venues alongside the world's finest musicians such as Benny Goodman, Isaac Stern, Rostropovitch, Jean-Pierre Rampal, Martha Argerich, Yuri Bashmet, Gidon Kremer, Yehudi Menuhin, Yo-Yo Ma or Emmanuel Ax.
He rapidly oriented himself towards orchestra conducting, while pursuing his performance skills which have won him a unique role as world-famous clarinetist. After founding the Orchestre de Chambre d'Alsace, Paul Meyer became in great demand as conductor. He studied with John Carewe and enhanced his conducting skills, working over several seasons and taking advantage of the advices of major conductors such as Marek Janowski, Emmanuel Krivine or Myung Whun Chung.
Appointed associate conductor of the Seoul Philharmonic Orchestra by Myung Whun Chung in 2006, he conducted there over three seasons and contributed to the establishment of an Orchestral Academy designed to prepare young musicians for the orchestral discipline.
In 2009, he was appointed Principal Conductor of the Kosei Orchestra in Tokyo, with which he explored contemporary repertoire and gave concerts in Tokyo (Tokyo Opera City), as well as touring in Japan and abroad.
His recognition as a conductor, based on a profound understanding and experience of orchestral work, rapidly led him to conduct major chamber and symphony orchestras amongst which the Orchestre Philharmonique de Radio France, Orchestre Philharmonique de Nice, Brussels Philharmonic, Royal Flemish Philharmonic, Symfonieorkest Vlaanderen , Hamburger Sinfoniker, Staatskapelle Weimar, Tonkünstler Niederösterreich, Bilbao Orkestra Sinfonika, Sinfonia Varsovia, Prague Philharmonic, Belgrade Philharmonic, Zürcher Kammerorchester, Orchestre de Chambre de Lausanne, Copenhagen Philharmonic Orchestra, Danish Symphony Orchestra, Russian National Orchestra, Tokyo Metropolitan, Tokyo Philharmonic Orchestra, China Philharmonic Orchestra, Shanghai Philharmonic Orchestra, China Philharmonic Orchestra, Taipeh Symphonic Orchestra, Royal Oman Symphony Orchestra, Sydney Omega Ensemble, Orquesta Filarmonica de Bogota, Orquesta Sinfonica de Sao Paulo.
His encounter with Pierre Boulez and Luciano Berio – Berio dedicated to him his piece for clarinet Alternatim – was a decisive factor in the position he holds today in enhancing the repertoire of his instrument, thanks to his premieres of concertos written for him by contemporary composers such as Krzysztof Penderecki, Gerd Kühr, Michael Jarrell, Qigang Chen, Luciano Berio, Edith Canat de Chizy and Thierry Escaich, works which he has premiered at major festivals such as Salzburg, Wien or Amsterdam. New commissions include works by Guillaume Connesson and Eric Montalbetti.
Paul's recording career consists of over 50 works with major labels such as DGG, Sony, RCA, EMI, Virgin, Alpha and Aeon which have won numerous awards: Fono-Forum, Diapason d'Or, Choc du Monde de la Musique, Gramophon, Grammy Awards.
New releases include recording of Cello Abbey as conductor with Cellist Nadège Rochat and the Staatskappelle Weimar, Weber Clarinet concertos with the Orchestre de Chambre de Lausanne (play and conduct) and Thierry Escaich's clarinet concerto with Orchestre National de l'Opéra de Lyon and conductor Alexandre Bloch.
Passionate with chamber music, he has founded the ensemble Les Vents Français and is co-founder with Eric Le Sage and Emmanuel Pahud of the Festival International de Musique de Salon de Provence.
Paul Meyer has been awarded France's highest cultural honour, the Commander of the Order of Arts and Letters, for his contribution to the Arts in France and throughout the world.
prof. Denitsa Lafchieva – clarinet
The British-Bulgarian clarinettist Denitsa Laffchieva studied at the Royal Academy of Music in London, at the University of Music and Performing Arts in Vienna with Prof. Peter Schmidl and at the National Academy of Music in Sofia with Prof. Petko Radev.
Laffchieva won numerous International Competitions and awards among which the Herbert von Karajan Foundation Scholarship for Outstanding Musicianship in Vienna, Second prise at the Jeunesses Musicales Competition , Bucharest, First Prise at the Svetoslav Obretenov Competition in Bulgaria. She was awarded "Bulgarian Musician of the Year 2000", the prise for "Debut" of the Bulgarian National Radio and the special award of the Bulgarian Ministry of Culture for Great Contribution for Introducing Bulgarian Culture Abroad.
Denitsa Laffchieva made her debut at the Wigmore Hall in 2007 with the pianist Viktoria Postnikova and at the Weil Recital Hall at the Carnegie Hall , New York with pianist Maria Prinz in 2008. She has performed as soloist also in the Queen Elizabeth Hall, the LSO St Luke's, London, and the Musikverein , Glaeserne Saal in Vienna among others.
Laffchieva is an active solo and chamber musician and has performed at renowned festivals with fellow musicians such as Gordan Nikolitch, Jack Liebeck, Roman Simovic, Itamar Golan, Lise Berthaud, Alexander Zemtsov, Lars Anders Tomter, Ashley Wass, Zsolt-Tihamer Visontay, Patrick Gallois, Albena Danailova, Giovanni Gniocci, Dmitry Sitkovetsky and has appeared multiple times at the BBC Radio 3, InTune.
Laffchieva has recorded solo CDs and chamber music for BMG/Ricordi, Naxos, MMO New York and G7-Soloists in Concerts
In 2010 Denitsa Laffchieva was appointed co-principal clarinet at the Tmpere Philharmonic Orchestra in Finlnd and since 2011- principal clarinet at the Sinfonia Finlandia. In 2012 was appointed as clarinet professor at the Conservatory of Central Finland . From 2014 Laffchieva is appointed as clarinet professor at the Richard Wagner Conservatory in Vienna.
Denitsa Laffchieva is giving regularly master classes at the Academie Internationale d'Ete de Nice, Venice Music Masters, Sardinia Master Classes, Central School of Music Moscow, JAMK Jyvaskyla Finland, etc.
prof. Anatoly Krastev – cello
Since 1972 he teaches at the National Music Academy "P. Vladigerov", where he is a professor. He leads master classes in France, England, Belgium, The USA, Korea, Greece, Portugal, Brazil, Macedonia and many others.
His students are solo artists, concertmasters and orchestra members on the most celebrated and famous scenes, in prestigious orchestras as well as pedagogues in musical colleges and universities.
At the present, Prof. Anatoly Krastev is vice chancellor of the National Academy.
Chief Assistant professor Ph.D. Atanas Krastev – cello
In 2012 he made his Master Degree in Prof. Anatoli Krastev's class – National Academy of Music, Sofia. From 2011 to 2014 Krastev studied in Escuela de Música Rejna Sofia, Madrid, specializing with Prof. Natalia Shakhovskaia. He attended masterclases with D. Geringas, Fr. Helmerson, A. Noras, N. Gutman, A. Meneses, L. Claret, Young-Chang Cho, T. Carroll, R. Cohen, D. Weis, M. Kliegel, R. Latzko, T. Demenga etc.
Currently he teaches cello at the NMA "Pancho Vladigerov" and NMS "Lyubomir Pipkov." Ph.D. from 2016, assistant professor from 2016 and Chief assistant professor from 2017.
From 2001 to 2015, Atanas Krastev won 16 First and Special Prizes at national and international competitions (Bulgaria, Austria, Czech Republic, Serbia, Spain), including: Award for Chamber Music in Madrid (bestowed by Queen Sofia), the International Competition for cellists "Liezen" (Austria – 2014), International Competition "Jeunesses musicale", Belgrade (Serbia – 2015). He was awarded the Diploma and Award of the Bulgarian Ministry of Culture, the Title of the Academy of Young Talents, the Golden Muse Award for the performance of Russian music, and the Crystal Lyre of the UBMD (2007 and 2012).
Atanas Krastev has performed in Austria, Brazil, France, Spain, Italy, the Netherlands,the Czech Republic, Greece, Serbia, Slovakia, Russia, and at all important Bulgarian stages and
festivals. Since 2002, he is a member of the 'Cellissimo' cello еnsemble with Anatoli Krastev and Kalina Krusteva. Atanas Krastev has performed over 40 concerts as a soloist of Bulgarian and foreign orchestras. His repertoire includes works from the Baroque to contemporary music. He has
taken part in numerous concerts filmed live by the Bulgarian National TV, Nova TV, the Belgrade National TV, TV Globo (Brazil), in music documentaries and studio recordings at the Bulgarian National Radio, etc.; DVD by BsB, CD with the 'Sofia Soloists' Chamber Orchestra and Plamen Djouroff , CD with "Oscar Esplá de Asisa" piano trio etc.
He made edits for the violoncello parts in J. Krushev's transcriptions of works by Mendelssohn, Grieg and Rachmaninoff (ed. "Musica").
KALINA KRUSTEVA – THEAKER – cello
Described by the legendary Janos Starker as "a cellist of the highest standard who will play an important part in musical life", Kalina was born in Sofia, into a family of cellists and from a young age regularly performed as a soloist with all the Bulgarian Orchestras, winning numerous competitions and prizes amongst which The French Academy of Arts "Young Talent Award" and 1st Prize at the International Music and the Earth Competition.
Kalina Krusteva holds a PhD from Sofia National Academy of Music.
She studied with her father Anatoli Krastev and had masterclasses with Janos Starker, Mischa Maisky, Stephen Isserlis, Robert Cohen and Raphael Wallfisch, before completing a postgraduate and teaching degree at the Royal Academy of Music, London with David Strange after which she worked with many of the major UK and Irish Orchestras – the Royal Philharmonic, the Academy of St.Martin-in-the-Fields and the Irish Chamber Orchestra, was Principle cello of the London Schubert Players and the Russian Chamber Orchestra of London, and was Co-Principle Cello of Valery Gergiev's "World Orchestra for Peace" at the Royal Albert Hall during the Proms Festival.
Her recordings for the "Gega New" label include Schuman and Elgar Cello concertos with the Bulgarian National Radio.
Chamber music activities have included concerts with Yuri Bashmet, Misha Maisky and Roger Chase and she now plays in a Australian String Trio. Kalina is a member of Trio "Cellissimo" and CellOZ Quartet. Kalina has toured as a soloist and chamber musician with great success in the United Kingdom, France, Portugal, Check Republic, Ireland, Greece, Spain, Australia , New Zealand etc.
She was for a five years Principle Cello of the Orquestra do Algarve in Portugal and since moving to Melbourne in 2009, regularly works as a Guest Principle with Orchestra Victoria, as a casual with the Melbourne Symphony Orchestra.
Kalina Krusteva teaches Cello and Chamber Music at the Melbourne Conservatorium of Music and Monash University.
Margarita Kalcheva – double bass
Margarita Kalcheva was born in Pleven,Bulgaria. She began her musical training in double bass class at High school of Music with Irina Petrova. As a student of Prof.Todor Toshev she received the B.M. degree in Preformance from National Academy of Music. She has attended masterclasses with Prof.Victor Chuchkov and Michel Veillon.
Margarita became a prinsipal double bassist of the National Radio Orchestra of Bulgaria since 1998 as well with Orchestra Ensemble Kanazawa -Japan since 2009. She maintains an international profile and career in a variety of roles as a soloist,chamber and orchestral double bassist all over the world.
Her repertoire includes Bottesini,Dittersdorf ,Kusevitzkii ,Tschaikovski,Goleminov,Tabakov.She made numerous records and first performances including solo concert in Japan (2012),Variations Rokoko-Tschaikovski ,Concert for doublebass –M. Goleminov, "Breavissimo" E.Morricone
Darina Takova – opera singing
Darina was born in Sofia, where she finished the music school at Lyoli Daskalov and Music Academy in the class of Prof. Mati Pinkas and Prof. Mila Dyulgerova. Darina has been a member of the National Opera for six seasons since 1989. During this period, she also performed at all national opera houses and concert halls in Bulgaria. She has won awards from Luisa Todi in Lisbon, Young Opera Singers in Sofia, Francisco Vi?as Barcelona Totti and Del Monte in Treviso.
In 1992 she began an active career on the world's largest opera scenes; La Scala in Milan, Rome Opera , Florence, Bologna, Turin, Verona, Palermo, Trieste, Naples,Venice, Parma.
Festivals in Pesaro , Bergamo, Verona Arena .
Concert halls of Santa Cecilia , Concertgebouw in Amsterdam, Carnegie Hall in New York.
Baroque Festival in Innsbruck.
Her repertoire spans from early Baroque to Richard Strauss and works of contemporary authors. Her most noted roles have been Violetta in " La Traviata " by Verdi, Semiramis in the eponymous opera by Rossini, many other works by Rossini series and around bel canto repertoire : Lucia di Lammermoor , Lucrezia Borgia , Anne Boleyn , Mary Stewart and Roberto Deveryo Donizetti , Sleepwalker and Puritans Bellini and also roles in operas by Mozart, Gounod , Massenet, Bizet, Meyerbeer , Offenbach, Poulenc , Puccini and Verdi.
Seven years ago Darina started actively teaching by offering master classes and counseling to young opera singers from Bulgaria and abroad. Part of her new mission is to create favorable conditions for the development of young opera talents of Bulgaria as well as the establishment of the European Academy of Vocal Mastery. In 2011 this Academy held two three-week master classes in Sofia with great success and offering good results for young singers. The master classes in Sofia with world famous guest vocal teachers have now become a tradition. These activities were followed by Master Classes in Italy and Belgrade.
prof. Dimo Kolibarov – painting
MA graphic artist Assoc. Prof. DIMO KOLIBAROV is highly qualified professionals in fine arts and above, in fine graphic. He is fluent in classical graphic techniques and his modern modification and apply them individually, or by skillfully blending them. Based on the professional experience they have accumulated, he is experimenting in order to impose their own style as a trade mark in each of him graphic work. He is also fully equipped to work equally well in all cultural structures, to act as expert consultants and to teach in higher school.
Vyara Georgieva Nikolova – creative writing
I have been a teacher in Bulgarian Language and Literature for 18 years in a lot of public and private schools in Sofia.
I am also a member of a lot of educational institutions, also a member of the testing and evaluating commision of HBO, PISA commicion and PURLS commicion.
I am an author of a highly qualified system for specialized preparation for Bulgarian Language and Literature for 7th and 12th grade
I'm a chairman of "Aleko" foundation, whose main aims are in the fields of culture and edication.
For 3 years now I have been in a partnership with centre "Youngsters and Poetry" – Triuco, Italy and also with
the Bulgarian School in Milan. I strongly believe that the true teacher is ready to learn and to improve himself/herself
constantly in the pursuit of the most effective method towards the students. This method will turn the teacher into a mentor,
an inspirator, a partner for them. I am also very happy by doind the thinks I do be cause I have always dreamed of this and
I consider myself as a teacher with a mission. I am interested in the good teaching practices all over the world,
I follow the iniciatives of the National Network of the parents in Sofia, take part in conferences that are dedicated to
education's free developement and other interesting seminars. In 2011 I founded school for creative thinking and writing
as a project for outclassroom activities for students from 2nd to the 7th grade.
I have the following aims: to develope childrens' ability to read and comprehence. to master techniques for analysis,
interpretation and interpretation, and creating different types of text; to awaken the experiential spirit in children,
to stimulate their emotional intelligence and interests in universal values, acquiring important practical skills for
working with speech. I have developed innovative methods of work. Every class in that school has a global theme/topic that is connected
to relationships between people and universal human values (friendship, love, faith, hope, dreams, stubborness,Ingenuity, wisdom,
meaning of life, charity …) that are represented from many points of view through several short stories, fairytales or
parable, that we read and interprete thanks to different creative tasks. In our work there are some alternative activities
such as leading a questionnairs and gather the information from them, gathering and thinking on the information from different sources,
leading discussions, timetraveling, drawing, dancing, acting, practical assignments,participating in creative writing
competitions and childrens'creativeness competitions public appearences, experiments in the Lab for Poetry.
The effect of this is invaluable on the overall developemnt of children and contributes to turning them into
spiritually rich and fullfilling personalities who are capable of deep thinking, assertion and unfolding their creative talents.
As a result of this unusual work of thinking and writing for only five creative seasons, we have published books with children's works,
won many awards from national and international literary competitions, received support and encouragement from various
institutions (MES, RIO – Sofia, Sofia Municipality, Ed. "Prosveta", BNR, etc.), we have had many media appearances …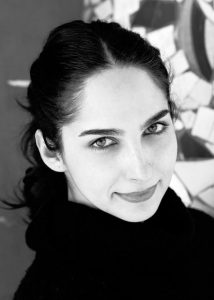 MARGARITA ROUSSEVA – PHOTOGRAPHY
Margarita Rousseva was born in Sofia. She lived with her family for 6 years in Washington, DC, where she completed her high school education. After returning to Bulgaria, she studied Bulgarian philology in Sofia's "Kliment Ohridski" University. Parallel with her university degree, she began studying photography as a private student with prominent Bulgarian photographers Simon Varsano and Boris Yuskisiliev. She also works as literary translator with English and is currently the art-manager of Sofia's most exuberant and original art scene – Kubcheto.
Miss Rousseva specializes in portrait photography and contemporary conceptual photography. She is charmed by the photographic essay as a vehicle to tell a moving and nuanced story through the means of the photographic medium. She believes in motivation, preparation and mostly, enjoyment in the creative process of visual storytelling.
Margarita Rousseva is the author of 2 published books with contemporary art photography – one of the few published photo books in Bulgaria in the last 10 years.
For her first photo book ,"Faraway Songs – words and images from the Rhodope" (Ciela Publishing, 2014), she wandered through the most remote corners of Bulgaria's mystic Rhodope mountains. During five summers of travel, she gathered the emotional, authentic stories of tens of local people and captured their profound spirit in series of black-and –white images. The book was published with special grant by the Ministry of Culture of Bulgaria and the Haemimont Foundation from New York in parallel luxury album editions in Bulgarian and in English. "Faraway Songs" was nominated for Book of the Year Award by the Bulgarian Book Association and received outstanding reviews by critics and readers alike.
After the succes of her first book, Margarita Rousseva collaborated with writer Raymondo Varsano in provocative conceptual project – "CONTEXT" (Orfeo Publishing, 2018). The surrealist genre and symbolism of the photographs engage the viewer into an open-end conversation, while posing questions about life. The review of the book, written by Pulitzer-prize winning photographer Edward Keating, testifies to the relevance of the project on the contemporary photograpy scene in Bulgaria and beyond.
In May of 2019, Margarita Rousseva will exhibit her third photographic project in partnership with "Instituto Cervantes", collecting images from her travels from one of Spain's most enigmatic provinces – Andalucia.
2018 Gallery for Contemporary Art "Arosita" – Sofia, Bulgaria
2017 Fabric for Contemporary Art "A. Zimmerman" – Bern, Switzerland
2016 Gallery of Bulgarian Cultural Institute – London, United Kingdom
2015 Cultural Space G-8 – Sofia, Bulgaria
2015 Gallery of Bulgarian Cultural Institute – Paris, France
2015 City Art Gallery of Plovdiv, Bulgaria
2014 Festival Complex – Varna, Bulgaria
2014 Vivacom Art Gallery – Sofia, Bulgaria
2008 Gallery of Institute Français – Sofia, Bulgaria
PhD Raina Daniami – art journalism & PR
Education:
• 1986 University degree-master for Radio and TV Journalism – Faculty of Journalism at Sofia University "St. Kliment Ohridski".
• 1987 Specialization in History of Art, Culture and Mass Media at Sofia University "St. Kliment Ohridski".
• 1991Specialization in New Bulgarian University of Introduction to applied psychology, psychodrama and techniques of professional communication.
• 2014 PhD from the Department of Cultural heritage from the University of Library Studies and Information Technologies;
Brief work experience:
• 1986 – 1989 Worked for newspapers such as "Fatherland Front", "People's Youth", "Black lighthouse", "1000 days", "Trud", "Hindsight", Power magazine;
• After 2000 published articles in "Boulevard" & "Signs" magazines;
• Reporter and editor in "Horizon" Program and "Hristo Botev" Radio station – Bulgarian National Radio;
• 1989 – 1993 Writer and reporter in the Bulgarian National Television program "Znaci" – copyright project for the fate of the Bulgarian churches and monasteries;
• Since 1994 she is the producer, creator and anchor of Darik Radio's longest running broadcast for art and culture in Bulgarian Air "In the hour of blue mist." The broadcast has won numerous prestigious media and art awards and it is the most popular Art space in the country's media mix. Darik Radio is the biggest national private radio.
• 2001 – 2005 Author of rubrics, articles and reviews for art and culture magazine "Bulgarian Diplomatic Review";
• 2006 – 2008 Author and host of the art and culture TV broadcast "Replicas" at BBT;
Additional information:
• Over the past 20 years she participates and reports from numerous theater and cinema festivals in Bulgaria, art projects, workshops, exhibitions and events;
• 2007 – She participates as a journalist and lecturer at the International Symposium "Synthesis of Arts and trends in the new European culture" in Patras, Greece;
• 2015 – She participates as a journalist and author of a report in the scientific and practical conference within the International Seminar on Cultural Heritage "Bulgarian-Maltese Cultural Relations", Malta;
• Author of three television documentaries made and broadcast in the program of BBT;
• Event manager and PR expert of several emblematic events and concerts in the central hall of the Bulgarian National Academy of Science;
• Professional practices in all areas of art, cultural policies, practices and cultural tourism;
• 2001 – 2013 Curator and PR expert for several projects in the visual and plastic arts;
• Designer of book covers and book illustrations;
• Author of reviews and implementing PR activities during openings of dozens of exhibitions of popular Bulgarian artists and young artists;
• 2013 – 2014 Lecturer of Rhetoric speech skills and communications in the College of Journalism, Sofia, Bulgaria.
• 2013 – Member of the Public Council to the Ministry of Culture in the Intangible and tangible cultural heritage;
• 2014 – Winner of the grand prize of Sofia Municipality – for overall contribution to the culture in the country;
• Member of the Union of Bulgarian Journalists;
• Speaks English and Russian language;